Heavy Duty Tile & Grout Cleaner
A concentrated, high-alkaline cleaner and degreaser. It effectively removes grease, soap scum and other organic materials from areas that have been neglected or subjected to heavy use.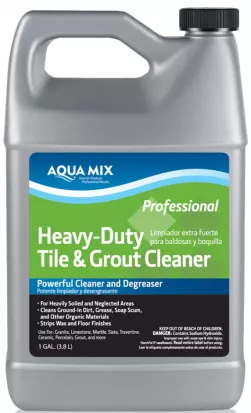 With shipment Delivery fee - NB: We may contact you should we need to charge an alternative delivery fee. for $ 10.45
Description
Specially formulated to strip off synthetic and acrylic waxes and floor finishes. Ideal for stone, tile & grout with a heavy build-up of grease, dirt & grime. Ideal for use on natural stone, tile & grout.
Specifications