Enrich'N'Seal
A premium, no-sheen, enhancing sealer for stone, 100% polymer-solid with State-Of-The-Art Polycure™ Technology. It is a penetrating sealer formulated to darken, enrich, and highlight the character and beauty of unsealed natural stone.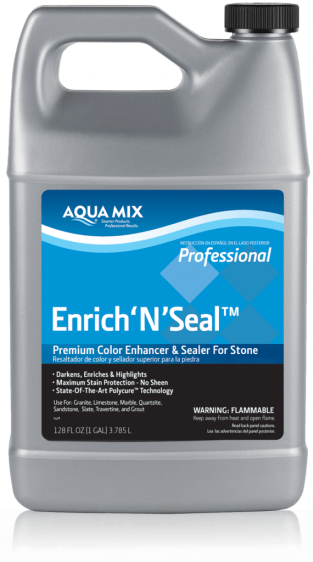 With shipment Delivery fee - NB: We may contact you should we need to charge an alternative delivery fee. for $ 10.45
Description
May also be used as a pre-grouting sealer. Allows moisture vapor transmission. It also effectively seals and darkens the color of grout joints. Formulated to provide maximum stain protection.
Specifications