AquaShield Cleaner & Resealer - 710ml
A ready to use routine cleaner and re-sealer. Tops up natural stone and tiles with a high quality penetrating sealer as it cleans. Safe non-acidic pH neutral formula.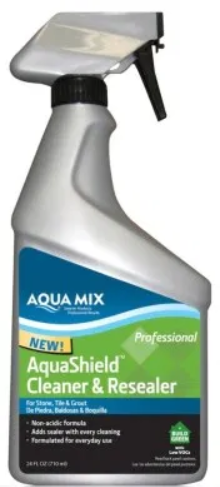 With shipment Delivery fee - NB: We may contact you should we need to charge an alternative delivery fee. for $ 10.45
Description
Excellent routine cleaner for all natural stone countertops, splashback & showers.
Specifications