Laticrete Permacolor - 10kg
Permacolor Grout is a high performance, fast setting grout that provides a grout joint that is dense and hard. Grout is colour consistent and equipped with Anti-Microbial Protection. As a grout, mix with water only.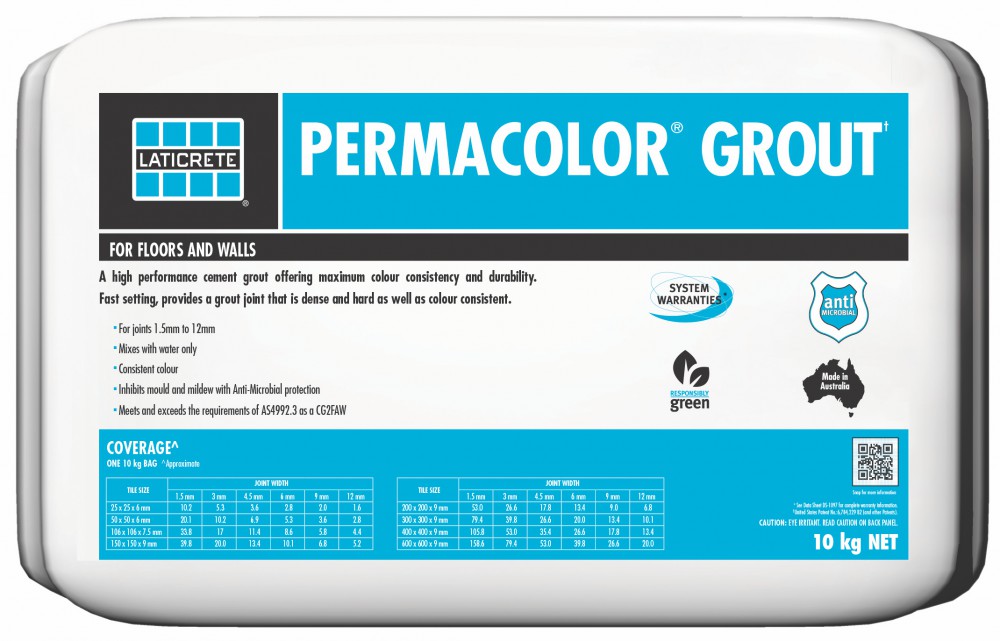 With shipment Delivery fee - NB: We may contact you should we need to charge an alternative delivery fee. for $ 10.45
Description
The maximum performance available in a cement-based grout. Provides consistent colour, and antimicrobial protection to resist stain-causing mould and mildew. PERMACOLOR® Grout is easy to install - just mix with water. Ideal for floors and wall in both interior and exterior applications. Meets and exceeds the requirements of AS ISO 13007.3 & 4 as a CG2WAF classification.
Specifications