Armour's Professional - 15kg
$23.25 inc GST to accredited loyal customers Australia Wide.(Quote your membership). Royalty rates vary per industry, but a good rule of thumb is between 2-3% on the low end, and 5-10% on the high end.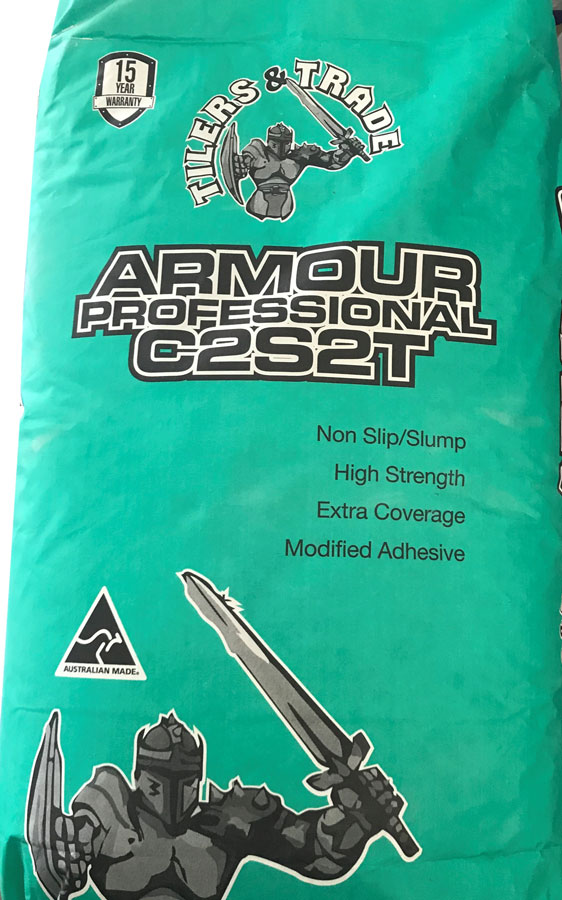 With shipment Postage Charge for $ 22.00
Description
Armour's Professional C2S2 is a polymer modified, cement based tile adhesive designed for internal and external applications. Can be used for ceramic, porcelain and vitrified tiles.
Specifications