Dust & Mist Respirator - 12 Pack
Premium P2 respirator masks to provide protection against dust and mist. These disposable masks are great quality and very economical.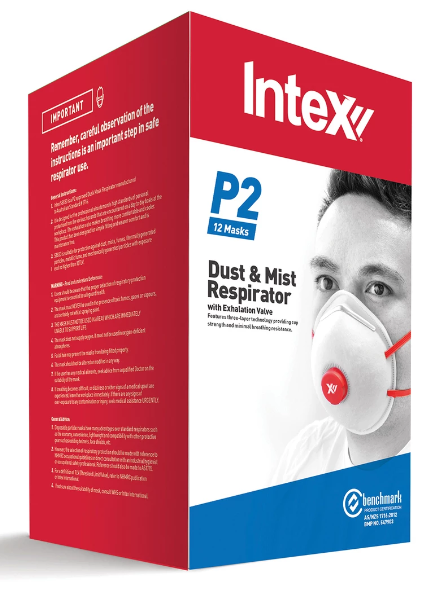 With shipment Postage Charge for $ 22.00
Description
Suitable for protection against dust, mists, fumes, thermally generated particles, metallic fume, and mechanically generated particles with exposure level no higher than 10TLV (Threshold Limit Value).
Specifications
• Australian Standards P2 Approved
• Exhalation valve makes breathing easier and cooler.
• Dual latex rubber straps for optimum fit and wearer comfort.
• Low profile comfortable design won't interfere with vision or get in the way of safety glasses.