Sikaflex 11 FC - 600ml
Sikaflex® 11 FC is a one part, moisture curing, elastic joint sealant and multipurpose adhesive based on polyurethane for indoor and outdoor applications.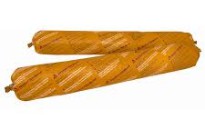 With shipment Postage Charge for $ 22.00
Description
Sikaflex® -11 FC is a joint sealant and multipurpose adhesive, therefore suitable for various application fields.
As a joint sealant for vertical and horizontal joints, soundproofing of pipes between concrete and sheathing. Caulking between partitions, seam sealing, sealing in metal and wood construction, ventilation construction and many more.
As a multipurpose adhesive for indoor and outdoor bonding of window sills, thresholds, stair steps, skirting boards, base boards, crash protections boards, covering boards, prefabricated elements and many more.
Specifications