Dust & Mist Foldable Respirator - 10 Pack
Premium P2 respirator masks to provide protection against dust and mist. These disposable masks are great quality and very economical.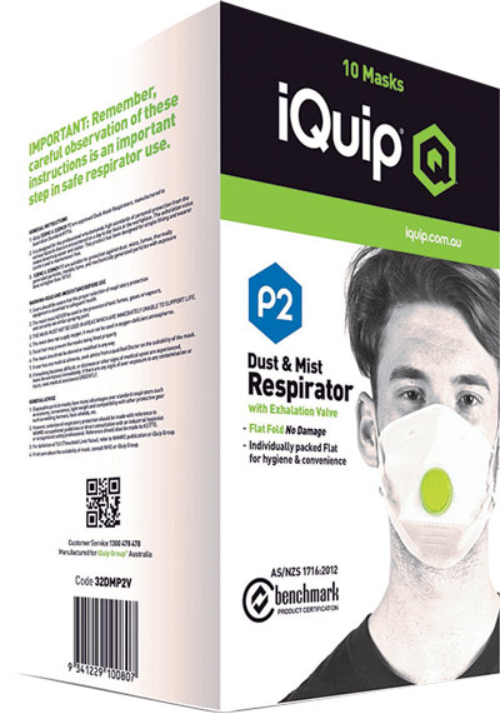 With shipment Postage Charge for $ 22.00
Description
Also available with a Active Carbon Filter for even greater protection. The P2 Respirator Mask with Carbon Filter provides protection against nuisance-level organic vapours in addition to the P2 Rating. This mask is ideal for protection from fumes such as metal soldering fumes.
Specifications
• Australian Standards P2 Approved
• Exhalation valve makes breathing easier and cooler.
• Dual latex rubber straps for optimum fit and wearer comfort.
• Low profile comfortable design won't interfere with vision or get in the way of safety glasses.