250 Fully Textured Nitrile Gloves
Whether you have dry hands, hot hands, damp hands, sweaty hands or wet hands, it won't matter anymore!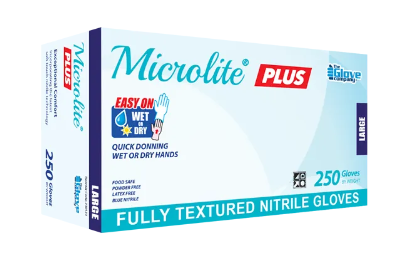 With shipment Postage Charge for $ 22.00
Description
This glove is easy to put on, no matter what. Microlite® PLUS is fully textured from finger tips to cuff, giving you a super lightweight easy donning fully textured glove.