Spectralock Pro Part C
For professional/trade prices, contact us.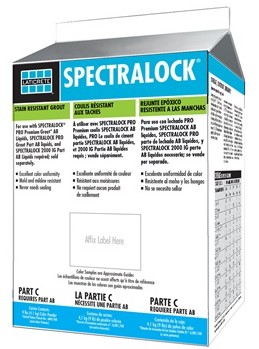 With shipment Postage Charge for $ 20.00
Description
SPECTRALOCK® Grout Powder is available in 40 colours designed to be used with SPECTRALOCK® PRO Premium Grout Part A&B Liquids and SPECTRALOCK 2000 IG Part A&B Liquids. Offers colour uniformity, durability and stain resistance with extraordinary ease of use.
Specifications